We are offering a 1.5hr business advice consultation, valued at $475, for free. This very special deal will be offered at no obligation, to nz trade business owners that attend our exclusive xero apps for Trade Business event in July. We want to make sure you are well equipped to grow your trade business and take it to the next level.
How do I grow my NZ trade business?
First and foremost, you need to remember that your NZ trade business is unique. Yes you may experience similar pressures to your competitors. For example, you may all be affected by the current unsteady economic climate, the crippling global supply chains, and the national staff shortages. However, the bottom line is that your business has its own finger print. Your experiences, your story and your goals, for instance, are all unique to you.
There is "one-size fits all" when it comes to business growth. And, that is exactly what we keep in mind when trying to answer the question of "How YOU can grow YOUR own trade business".
Ultimately, the first step in our consultation is to gather information that will build a snapshot of your current trade business. We do this discussing the following topics:
What makes up the fabric of your nz trade business? (ie. Service offering, revenue streams, systems and job processes, etc)
What is the current financial health of your business? (ie. Cashflow, client reach, business assets)
What pain points are you experiencing as a business owner? (ie. lack of personal time for family, overwhelming work-load, no track of job profitability, etc)
What are the best Xero apps for tradies?
Once we have a clear snapshot of your business' current position we will be able to change strategy and look towards the future. So, the second half of your consultation we will want you to tell us "What does success ultimately look like to you and your trade business?"
There is a rich ecosystem of simple Trade-focused xero apps, such as simPRO for example, at your disposal. The right tools for your business will ultimately depend on where you want your business to be in the future.
You no longer have to struggle to grow your trade business alone. We will help you identify the tech tools that will be best suited for you based on your own unique business finger print. Additionally, we will also be able to offer training for you and your team.
How can my NZ trade business have access to this special deal?
We want to make sure that we set your trade business well. For this reason, all attendees of our Xero Apps for Trade Business event will receive an exclusive 1.5 hr business advice consultation for free and at no obligation. Valued at $475, we hope you can agree this is a very sweet deal.
We are almost at capacity. Therefore, if you want to take advantage of this limited-time offer make sure you register today.
You can find more useful resources for growing NZ  Trade Businesses below: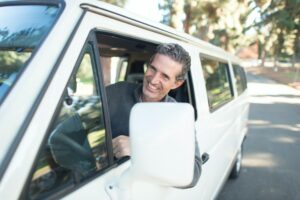 Business
Awesome, your business is growing! You have more clients, or your clients are spending more. Maybe you're offering more products or services; hopefully you're also
Read More »
Together we can achieve more.