When you look down your list of jobs, which ones get done first?
In our experience, business owners have great intentions to work on strategies for growth. But it's too easy to let that kind of work fall to the bottom of your task list. First, you need to do those urgent job which always seem to crop up. Then, there are all the easy jobs that you can tick off quickly; the low-hanging fruit. Then there are the tasks you enjoy, like calling your favourite customers, researching new fleet vehicles or doing the kind of fun job that made you want to start your own business in the first place.
By the time you've done the fun jobs, called your favourite client and spent two hours online looking at cars, there's no time left over to work on your business.
Grow your business by working on your business
What do we mean by working on your business? Here are some examples:
Setting goals for yourself and your business
Creating a comprehensive business plan to help you achieve these goals
Analysing your business's numbers to help you make decisions
Coming up with a strategy for your team's professional development
Identifying where you can invest in technology to improve productivity
Although it's satisfying to complete quick tasks, and it's fun do to easy tasks, by working on your business you can have a massive impact on its growth. You can achieve your goals faster and make more money. It takes some determination, but working on your business almost always pays dividends – even if it doesn't happen overnight.
Working on your business by investing in technology
One area where we're seeing clients experience huge gains is when they invest in technology. The right software or automation can be a substantial cost upfront, but we can run the numbers to help you estimate how quickly it would pay you back and how much it could add to your bottom line.
Our clients who invest in smart, innovative solutions? They're getting ahead of their competitors who keep trying to save money, or who keep trying to hire more people to do the same work. Oliver Crawshaw at Empire Electrical is one great example and you can read about his success with simPRO's project management software here.
Working on your business by looking ahead
Investing time and money into the future of your business can lift it to the next level, so you can achieve more of your goals – both personally and professionally. Our team of experienced Client Advisors can help you set business goals, write business plans and carve out time to dedicate to business development; just get in touch, we'd love to be involved.
Together we can achieve more.
Missed a chapter of our "Growing your Business" series? No problem! Each chapter has been linked below.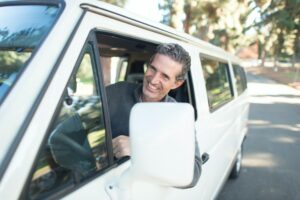 Business
Awesome, your business is growing! You have more clients, or your clients are spending more. Maybe you're offering more products or services; hopefully you're also
Read More »