Staying on top of your work isn't so hard when you're a one-person business – you know all your clients, you're responsible for all the work, and you're able to solve most of the problems that crop up.
Once you're employing a team, however, it gets trickier. Each job becomes more complex, working across multiple sites can be an issue, and it's not always easy to keep tabs on every staff member. You need to find a way to grow your business sustainably and manage your people and projects.
There are four vital questions for the owners of growing businesses to ask themselves, according to the Harvard Business Review:
1. Do I have the quality and diversity of people needed to manage a growing company?
Hiring has never been more challenging; you can start growing with apprentices or interns, with freelancers and contractors, and potentially by outsourcing offshore.
2. Do I have now, or will I have shortly, the systems in place to handle the needs of a larger, more diversified company?
If, for example, you are running a Trade Business, there are a lot of advertisements for project management software, but not all of them are created equal. For very simple projects, you may only need a lightweight software like Tradify. This is perfect for getting started quickly, and it's easy if there are people in your team who find online systems confusing.
But if you're managing something more complex, like several construction projects across five sites with subcontractors and a large team working across various tasks, you're going to need something more heavy duty. Ideally, you want a single project management tool that will allow you to manage your quoting, invoicing, field management and complex jobs.  In this case, we would recommend simPRO for clients particularly in the construction industry.
Look for software that is relevant to your industry and works in a New Zealand setting – and one that integrates with Xero, or your preferred accounting software. 
3. Do I have the inclination and ability to delegate decision making to my managers?
You can't do everything yourself – you need to step back and trust your people. Otherwise, you're wedded to the business for life. Once you can delegate, you can finally switch off your phone, disconnect and take a real holiday.
4. Do I have enough cash and borrowing power along with the inclination to take a risk to pursue growth?
Cash is the lifeblood of your business – when it stops flowing, everything starts to suffer. We can help you with cashflow forecasts, as well as working with you to set targets and keep you accountable to meet your goals. We may also find ways to smooth out your tax payments and meet your obligations as an employer.
Need some advice? Get in touch with us and we can help you build your business sustainably.
Together we can achieve more.
Missed a chapter of our "Growing your Business" series? No problem! Each chapter has been linked below.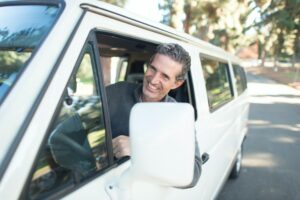 Business
Awesome, your business is growing! You have more clients, or your clients are spending more. Maybe you're offering more products or services; hopefully you're also
Read More »