Business Session: Xero Apps for Trade Business
Join us to learn how Trade Apps streamline growing trade businesses.
Featuring Xero's Liz Beale & simPRO's Toni Duncan, we'll showcase the ease and benefits of using Xero Apps.
Fast track your business accounting with Xero Apps
In this session, the Xero team will give a simple overview of how to get started with Apps. Later, simPRO will show how their app has helped tradies businesses grow.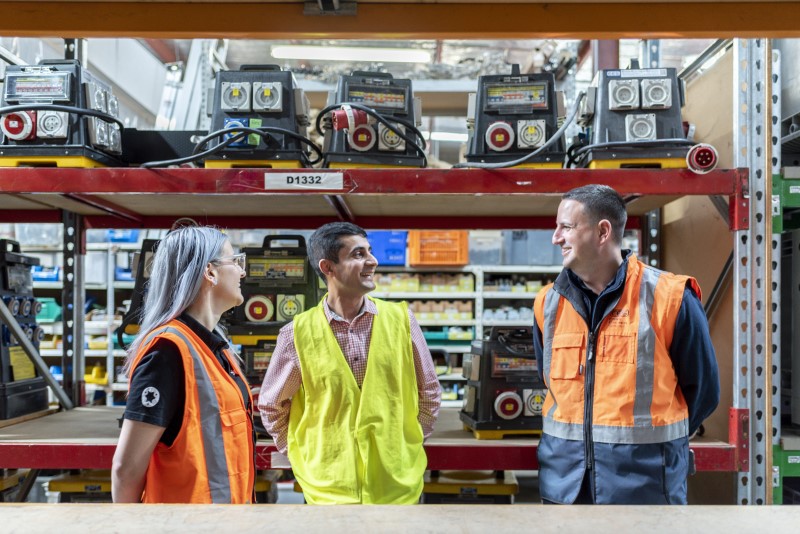 The right tools to grow your business
accelarate and keep pushing foward
Getting the right results is all about choosing the right tools. You know that and so do we. Now, more than ever, it is not time to shrink back and sink into the unpredictability of our times. If you want your business to succeed, it is time to accelerate and push forward. 
Whether you are a sole trader or working with many employees and contractors, this evening is for you. Let us help you discover the Tech tools that can take your Trade business to the next level. 
Don't believe us? Then click on link below to read about how tech and app innovations "has allowed the team at Empire to spend less time checking spreadsheets, and more time working on improving experiences – for both clients and staff."
Hear from experts in the industry
take back control of your business
Bringing together experts from
Xero
and
simPRO
, this session will introduce you to Trade Apps that can help you take back control of your business and push your business to the next level.
Our session will cover:
how to make the most of the Xero ecosystem 
how simPRO can handle daily tasks and help you keep track of your jobs
how we can help you to connect to these tools so your whole team can make the most of their functionality
Free Business Training Session
LIMITED SPACES – register now
When: 7 July, 2022
Time: 5pm to 7pm 
Where: Level 1, 6 Boston Road, Mt Eden 
Canapes and drinks provided.  Feel free to register a colleague.
Prior to registering, please read our COVID-19 Event Guidelines below**
Covid-19 Event Guidelines**
Under the current Orange Traffic Light settings, we do not require attendees to scan in or show a vaccine pass. Mask use is optional. 
If you are sick or unwell, we kindly ask you to stay home. Should your availability to attend this event change, please let us know. 
Please note that we are continuing to monitor the Government Public Health advice relating to COVID-19 community outbreaks in Auckland. Rest assured that SME Financial is always assessing the health risks involved to ensure our guests, speakers and organizers are safe. Should there be an increase to the risks involved in running an event, we  will let you know at the earliest possible opportunity.