The past few years have been extremely busy for builders and tradies across Aotearoa, with a booming renovation market and record numbers of new homes under construction.
However, consents seem to have peaked and there's been plenty of commentary around a slowdown in the sector. If you're a builder or a tradie who's worried about operating in a downturn, what can you do? Here are our top tips to help your business survive – and thrive – if demand drops away.
Can you diversify?
Looking closely at your business, identify which types of projects are the most profitable for you. Is there a way to build on more services around those projects or for those clients? Play to your strengths and focus on expanding the work which has the healthiest margins.
Can you find government or council work?
Government and local council work continue even in economic downtimes. Try to pursue work from these types of clients, and build up a strong reputation with them. These agencies may not always pay the very best rates, but they make up for that with ongoing work, deep pockets, and never going bust.
Can you target high-end projects?
Another group of people with deep pockets? Those who build one-off architectural homes and commercial buildings tend to want premium products and services, and they're prepared to pay premium prices for them. These clients might cut back on some extras if a recession hits, but they'll still be spending large amounts to realise their grand designs.
Can you cut your costs?
Look for ways to trim expenses – streamline your systems and processes to save time and money wherever you can. "An industry source, for example, indicated that they reduce costs by using inexpensive mobile tablets to help minimise the time taken for onsite decision making," according to Westpac's recent report on the sector.
We can help
Whether you are using an accounting system like Xero, or a Tradie-Friendly app like simPRO or Tradify, we can help you find ways to grow revenue and reduce costs.
We work with many builders, tradies and construction companies – we know some of the challenges that you're facing. Together we can analyse your accounts to find new ways to bring in more revenue and trim your outgoings, so your business can thrive even when others are struggling.
Is anything keeping you up at night? Then, give us a call. Our team of industry-experts advisors can help you not only survive but thrive through challenging times.
Thinking of getting your Tradie Business to the next level? Our "Growing your Business" series below may come in handy!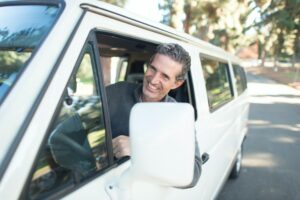 Business
Awesome, your business is growing! You have more clients, or your clients are spending more. Maybe you're offering more products or services; hopefully you're also
Read More »