Awesome, your business is growing! You have more clients, or your clients are spending more. Maybe you're offering more products or services; hopefully you're also making more money. It all sounds like you're moving in the right direction.
Growth comes growing pains
On the other hand, you might also be working longer hours, struggling with cashflow, losing track of invoicing and starting to occasionally drop the ball on jobs because you're so busy. This is a critical point: how can you manage your business so you don't lose control of your growing workload?
These are some of the challenges we often see facing our clients. One-person businesses that expand too quickly can seriously struggle. Wages and taxes must be paid, while outstanding debts can pile up rapidly. The business owner is stressed out and overworked, invoicing gets forgotten, clients start complaining and the quality of work begins to deteriorate. All this adds up to leave the owner short of cash and scrambling to survive.
However, with some planning, a little research and a bit of investment, you can grow a one-person business into a thriving enterprise with a happy team.
An example from a real tradie going out on his own
Our client Bruce is a great example; he's an electrician who decided to go out on his own in mid-2020 as the demand for electricians (or any tradie for that matter) ramped up. There's no shortage of work out there for Bruce – he's reliable, friendly and reasonably priced, so he's hugely in demand (we've changed his name to protect his privacy). In fact, he's so popular that he's busy all the time. He doesn't even have time to reply to queries he gets from new clients and his phone rings all day. He's trying to manage three new contractors and a couple of employees (including an apprentice) across up to 20 different job sites each day. He doesn't always manage them as well as he could, so Bruce often ends up back on the tools doing basic work.
We've been working with Bruce to try to help him get things back under control. He's identified some of his strengths: dealing with customers and council, quoting, and onsite problem-solving. Those are the jobs we want him to keep doing, while handing off the jobs he likes less to other people and systems. We've helped him sign up for simPRO field management software so he can keep track of his team, progress on jobs, and generating quotes and invoices. Bruce has hired a part-time bookkeeper to send and chase up invoices and quotes. He's come up with a system of pre-written reply emails to keep new enquiries under control.
You can grow sustainably and successfully 
Just don't be afraid to ask for help. Investing in the right advice will almost always pay dividends; you'll have the support you need to build a thriving team and a valuable business.
Together we can achieve more.
Missed a chapter of our "Growing your Business" series? No problem! Each chapter has been linked below.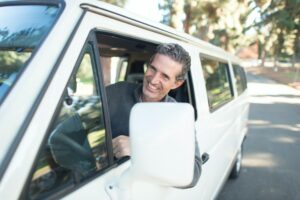 Business
Awesome, your business is growing! You have more clients, or your clients are spending more. Maybe you're offering more products or services; hopefully you're also
Read More »