The Tradie's Guide to Going Out on Your Own
How to set up your own business, what you need to know to get started, creating a one-year basic plan and some of the systems you'll need to succeed – all tailored for New Zealand tradies.
Get this easy read online book for free and you'll discover how to launch yourself from tradie to independent business owner. Create and grow a business where you can be the boss.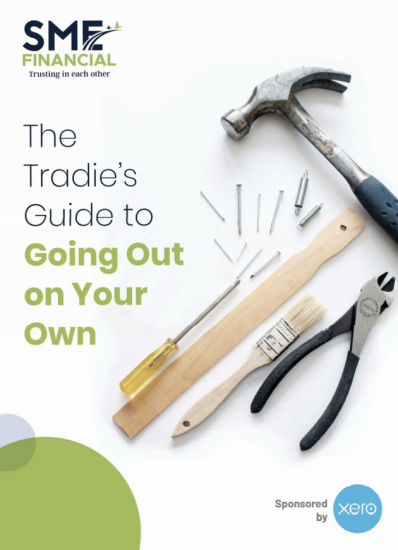 We charge a monthly fee based on your business type
But don't just take our word for it
Whenever our business needs to adapt, I talk with Geoff and his team at SME. SME has come up with creative solutions and ways to help us cut and track our costs helping to improve profits, which has lead to significant growth for our business. They think outside the square, unlike a lot of accountants!
I made the change to working with SME in 2009 and have never looked back. The main reason for the change is I needed to work with an accounting company that was focused on the future of the business while still looking after the past with reporting. "The way that they have helped me not only with accounting advice but also on structure and a keen ear to listen to future plans and assist with this as well has been invaluable. I feel that both Satish and Geoff have helped guide my business through the tough GFC times and now know me and my business well and are invested in making sure that it works now and in the future.
SME Financial has assisted Turftech to restructure our business with the effective use of a trust and smart technology to assist in asset management. Geoff Hamilton has been very helpful during this process.